Working on it.
One of my music albums dedicated to the period 1994 to 1999.
This project is a description of the period in which I was completely suppressed in the corner by certain very powerful masculine forces and developments in society. I had always been very active and helpful in halls and sports halls and practice rooms and in the wings of pop venues, especially in the name of my boys & girls, whom I had constantly helped and coached, besides working as a soundengineer at festivals and in the studio.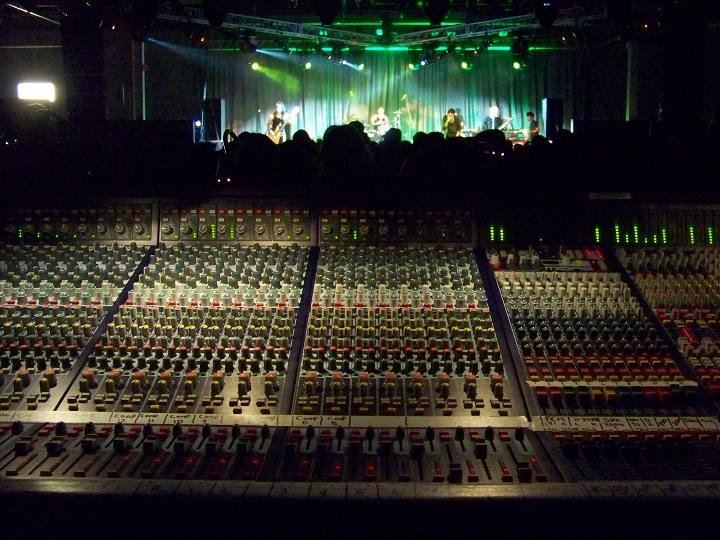 At that time however, I could not get anywhere around anymore, because of the circumstances and also because I had become a real clairvoyant during the period of the Werndly game, my interest in social affairs was much different than before. Clairvoyance changes that for you!
Moreover, because of too much masculinity building up within my relationships with my local friends, I was more interested in developing, in a 100% balance with the feminine energies, new spiritual skills and because of that, I took a sort of break with them. I had to research those spiritual qualities more and more for myself. This was inevitable. By this, I even encountered specific nature spirits in my local neighbourhood and this was pure magic and doing and exploring this, I slowly drifted away from the music world in general and the diverse Hellevoet connections I had been involved with, though there still were some good friends with whom I kept in contact. They also prefered this themselves. It played about in the time of the Gulf War. It was a very very dark period worldwide, with also very diverse tensions in the Netherlands with several murders and I had been helping these families. Many problems with and within social groups and because of the fact that we with our teamwork, in our region also had to do with Moroccan, Pakistan friends (one of them used to work with Dutch famous Pipo de Clown) and Turkisch people, Iraqis and Kurds refugees and even Palestinians, allmost all contacts that had been there before as a network, were almost completely cut off for me, just because of these Gulf War tensions. I was thus, as it were, literally depressed into the vastness of the world of nature. The only circumstance that I could choose for. I was fine there. That was nice for me. So, I often stayed in the forest, or somewhere down the riverside or the seaside and made a lot of trips throughout the country and further into the Benelux regions, exploring all of this, in combination with the further development of clairvoyance, making use of log cabins underway outdoors, to sleep and be comfy etc. (while I still had a home in the Spijkenisse commune as a backup). That was wonderfully beautiful and inspiring, but also very strange and not at all the original intention of my life. I made the best of it, but at the same time I really enjoyed it very much. There was simply no other choice. It was just like a very very nice holiday, far away from life in society. That way I experienced it and learned a very lot, also doing cross-country mountainbike training and that sort of thing, waving goodbye to many that I had helped. It makes you strong in your muscles.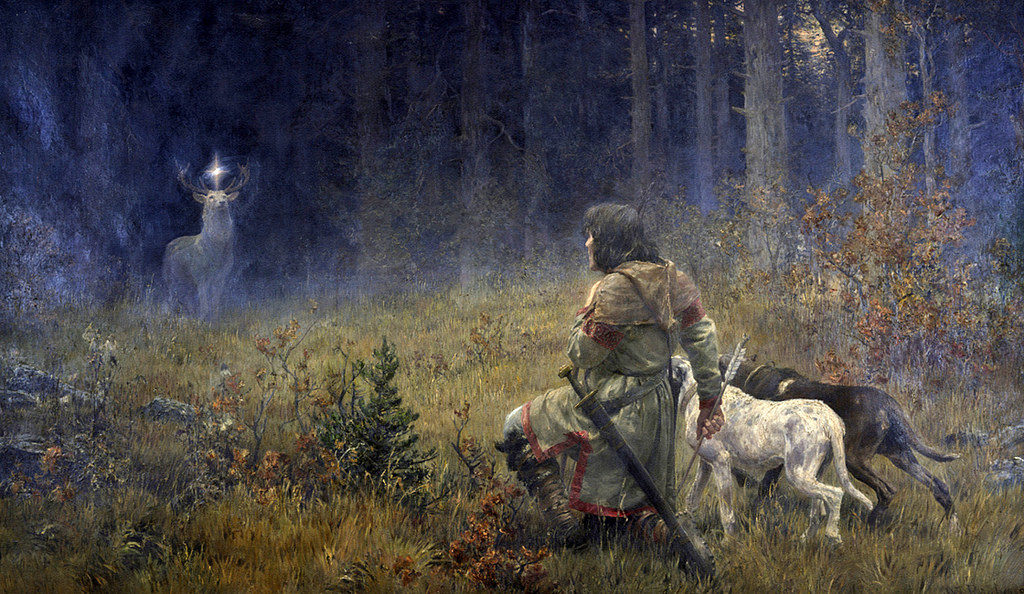 I also had a lot of contact with all kind of wildlife and particularly wild animals outside. I had always had that (As a teenager I grew up with an almost 10% Czechowslovakian Wolf, with the name called "Wo", I will tell you more later about him and the very important role he has played in my life),
but now I literally lived with the animals and even between them so now and then. So, on one occasion it happened that I went for a walk together with a female Red deer. (During these months, I had first been to the Veluwe again, doing several training sessions and later I was in the Ardennes as well for a period of time.) I had met her during the night. She stayed with me. If I tell you, you won't believe it. It reminded me of the legend of saint Hubert. (More on this later.)